---
Music has always been about Emotion
---
The magic of a live concert or a recording by your favourite artist, grips you emotionally and every time you listen, that will be rekindled. The drive to produce the ultimate recorded sound has inspired and involved countless engineers, producers and musicians over many years. Sometimes the technology gets in the way and diminishes your enjoyment, so the goal of component manufacturers is not to add or subtract anything from the music. Words such as "transparent" or "neutral" are often used to describe the characteristic of a key component of the reproduction chain. Our professional colleagues have told us that Merging does this rather well and that is the main reason why we want to share this technology with you. After all, we Swiss are supposed to know a bit about being neutral!
Legendary Swiss Quality
The Merging Technologies MERGING+NADAC audiophile D/A converter has been developed from our professional high-resolution D/A converter and shares the same technology. It was designed in Switzerland, where it is assembled and tested to the same exacting standards as our professional products and is intended to deliver the same high level of performance and reliability. It can accept PCM data at sample rates up to 384kHz and 24-bit resolution and also DSD data, including the professional standard of DSD256. The MERGING+NADAC can function as a stand-alone converter, but can also be connected to a network using Ethernet, where it can provide considerable additional functionality and be remotely controlled via the network.
Digital data formats
Digital downloads are now available in PCM sample rates up to 192kHz and 24-bit resolution and also in the DSD format, which is the high-resolution format that first appeared on Sony's SACD. Professional recording engineers are now working with PCM sample rates up to 384kHz and 24-bit resolution and also with a higher resolution version of the standard DSD called DSD128 (or Double-DSD) and DSD256 (or Quad-DSD). The MERGING+NADAC is compatible with all of these formats, so can accept any currently available high-resolution digital audio format, as well as any currently foreseeable high-resolution format.
Driven by the Demands of the Professionals
Engineers record in high resolution formats because they want the ultimate in fidelity and consequently they place very high demands on the recording systems they use. When they play back their recordings, they want the result to be as close as possible to what they heard live from their monitors and in the studio. This has driven Merging Technologies to continuously improve the quality of our A/D and D/A converters. With tens of thousands of hours use with top professionals in the field and many thousands of man-hours of development in the lab, our current generation of high-resolution converters is drawing praise from even the most demanding recording engineers. Praise from such people is praise indeed, as their reference is the live performance, which they have access to on an almost daily basis.
The idea behind MERGING+NADAC is to allow listeners to finally enjoy Master quality recordings at home, with the exact same equipment with which it has been recorded, mastered and validated. Download and streaming technology today allows delivery of master quality content to your home. This ensures you can actually benefit from the exact same experience as the professionals who created those superb recordings, when they signed them off at the last stage of studio mastering and monitoring.
"Hapi is closer to the source than any other converter
I have used. It is truly excellent."

"When we tried Horus along with another bunch of top name converters, we realised it was actually murdering everything else!"

"Now that I experienced, with the Pyramix Masscore, RAVENNA and Horus combination, how beautiful, transparent and dynamic digital audio in high resolution can sound, my strategy changed from adding compensation to controlled processing."

"Thanks so much for this superb machine."

"It works and it sounds really, really good. A converter should be transparent and the Horus truly disappears in our signal path :-)"

"Horus is the most technologically astounding piece of equipment I have ever encountered in my engineering career. I am absolutely blown away by its power and sonics."

"The thing that stunned me the most about this system is its ability to reproduce the subtle nuances and colours of each instrument."

"Recording to Direct Stream Digital has always been a must for us to deliver the most revealing and accurate sound. Taking DSD from 2.8 MHz to 11.2 MHz doesn't just step it up to the next level, it catapults it!"

"Horus is awesome now it works in DSD."

"I still cannot believe the sound quality improvement in the audio control room, all due to the fine microphone preamps and converters in Hapi/Horus. These are the highest quality I've experienced."

"We were absolutely amazed by the sound we heard from Horus. Compared with other systems we have used the dynamic reproduction was so detailed. It was free of any harmonic distortion and the extremely low noise floor was very noticeable on the pianissimo sections."

"The great thing about Horus is that it doesn't sound at all. I am used to my old converters being transparent but Horus is just more open and this is borne out by the measurements which are sensational."

"We are truly pleased with the amount of headroom available. The audio fidelity from the Horus converters is really amazing as well."

"The sonic quality of Merging Technologies' "Quad DSD" is impossible to fully summarize. It reveals enhanced signal information not as mere "data" but clearly rendered with relaxed musical clarity that approaches explicit analog delicacy."

"The dynamics and harmonics of the piano to the sighs and subtle nuances of Gino's voice were all reproduced perfectly. This test was so convincing that we immediately purchased the whole fantastic system. We will be doing all our concerts in DXD from now onwards."

"Btw, Recording 57ch@192 w LA Phil, 3 Horus units. Spectacular. Cannot praise enough. THANK YOU for your incredible work."

"On this session, recording a very exclusive Del Jesu violin with a great player, we did some tests with some pre-amps. Horus again clearly won. The difference was so big that the musician and the producer could not believe that the only difference was the converter we were using."
Superior Sound Quality
The MERGING+NADAC's line outputs are driven by an ESS9008S SABRE Reference Audio D/A IC. This IC has 8 separate D/A converters and in the stereo version of the MERGING+NADAC, each channel uses 4 D/A converters with the outputs summed in order to provide improved linearity, greater dynamic range and a lower noise floor. Careful circuit layout and component selection, refined by many hours of listening tests, has enabled the highest level of performance from this configuration. This is backed up by results that the test equipement can barely measure. The headphone output uses the same type of converter IC configured similarly.
Find suitable graphs of DA performance
Audio for the Networking Age
The MERGING+NADAC is designed to be compatible with both current and future high quality digital audio sources. It is provided with the standard digital inputs: AES/EBU on an XLR connector and SP/DIF on RCA and TOSLINK optical connectors. This will allow it to be used with almost any CD player or CD transport.
For use with computer-based sources, the MERGING+NADAC uses an Ethernet interface, which nearly all modern computers are fitted with. This allows data to be transferred from the computer to the MERGING+NADAC using the RAVENNA network technology that we developed for our professional products. This provides a means of data transfer that is extremely reliable and stable and which has been proved on countless recordings and worldwide live broadcasts of international sporting events and concerts. It also provides a very high data capacity. With one Ethernet cable we can transfer 48 channels of DSD256, so transferring just two or eight channels is well within the system's capability. The use of Ethernet allows the reliable use of cable runs up to 100m (> 300 feet) per segment. This is far in excess of what is possible with USB interfaces and provides a considerable advantage when the MERGING+NADAC is used with multiple source home network systems, where the MERGING+NADAC might be located some distance from the digital sources.
To take advantage of the RAVENNA system, a small application is installed on the source computer, which allows the MERGING+NADAC to talk to the computer supplying the digital audio signal and control the rate at which the data is sent. The incoming data is read into a large memory buffer in the MERGING+NADAC and then clocked out using the MERGING+NADAC's precision internal clock.
Link to RAVENNA website. Exact URL TBA because this will be the new site.
Easy to Use
The MERGING+NADAC has balanced and unbalanced analogue outputs, so can be connected to any standard Pre-amplifier, Power Amplifier, or even directly to Powered Loudspeakers. The output level is adjustable via a front panel rotary control, so the MERGING+NADAC can also be used to directly drive a power amplifier. High quality headphone outputs are provided via front panel mounted 3.5mm and ¼ inch jack sockets. The analogue output level and headphone output level may be independently adjusted using the front panel rotary control. This is a multifunction control. Pressing it opens a menu, which is shown on the display and gives access to a wide range of parameters, which are cycled through by rotating the control and selected by pressing it again.
The MERGING+NADAC also has a built-in web server for remote control from any web browser, tablet or smart phone, when the unit is used with a computer based music source. The MERGING+NADAC must be connected to a Gigabit Ethernet port or switch to activate this feature.

External Clock Synchronisation Capability
The MERGING+NADAC is fitted with a high quality internal clock. The quality of this is shown by the excellent laboratory measurements that the MERGING+NADAC produces. A word clock input on the rear panel allows the use of an external precision clock, which may in some cases be desired, or required by the overall system setup. The quality of external clocking devices varies, so before committing to a purchase, it should be tried with the MERGING+NADAC first.
More About Networking – It's Easier Than You Think
The MERGING+NADAC connects through the network with Ethernet/RAVENNA to:
RAVENNA allows the MERGING+NADAC to be easily connected to any Music Server on the network using the the front panel menu. The main outputs and the headphones can be connected to different playlists or zones, or even different players, to preview your next song on the headphones while listening to your current track on the main outputs.
Multiple MERGING+NADAC units on the network can can be connected to the same or to different playlists or zones, from the same Music Server, Player or Streamer, or to a different one, located anywhere in your building.
Join the Hi-Res Audio Community
Many dedicated individuals and companies devote their waking hours to delivering the finest quality music to their fans and enthusiasts. Every day, more of this content is being made available for streaming or download. Merging Technologies has teamed up with many of these websites to jointly promote the best music available. Acquiring a MERGING+NADAC is your entry ticket to this world and apart from enjoying some exceptional music, there are great deals on offer.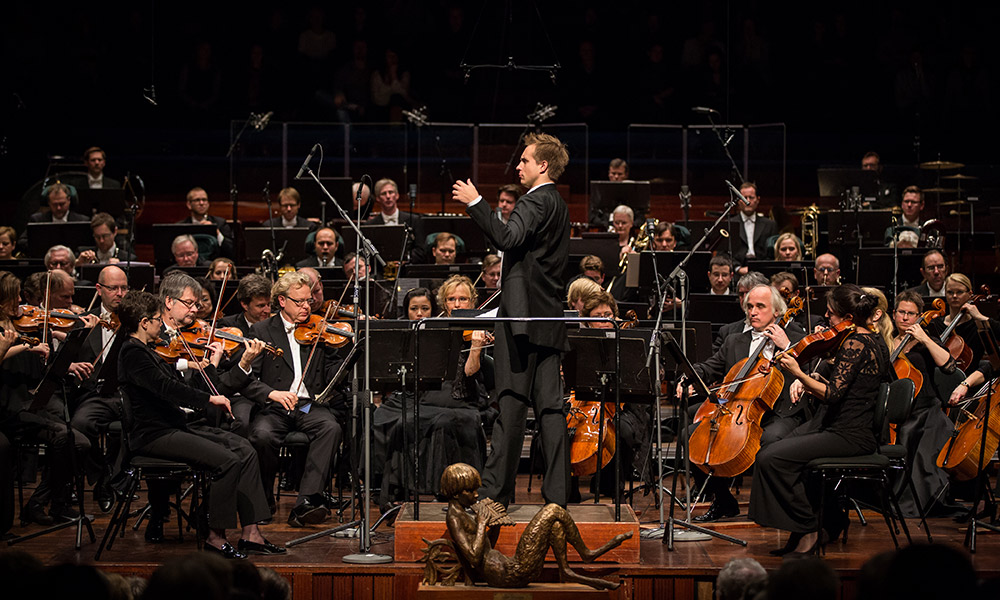 ---